The Right Steps in Starting a Lawn Care Business
Starting a lawn care business has many advantages. First of all, it will allow you to work the hours that you want, as well as have a more flexible schedule. However, if you do not take the right steps when starting your new business, you could find yourself out of business within a year.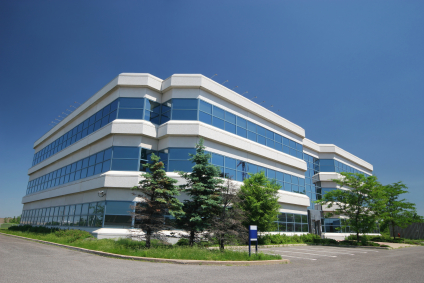 Learn the Rules, Name Your Business
The first step is to do the research on what your state and local ordinances and requirements are for starting a lawn care business in your area. Every state or town may have different stipulations that must be followed. Even if you previously had a similar business in another area, do the research to make sure that all rules and regulations are being followed.
Decide on a name for your new business. While cute may seem like the way to go, you must make sure the name you choose for your business is professional and one that will make others want to call you for the services you provide. Many people find if their name is well-known in the community, by using their name in when starting a lawn care business, they are able to secure more business quickly.
Develop A Detailed Business Plan
The next step is to create a business plan. Without a business plan, you may find yourself struggling in the beginning. The fact is, this written plan will allow you to work out all aspects of getting your new business off the ground, including the financial aspects and how you plan to market your business. If you lack experience in writing a plan, the Internet has many free templates available that can be used or you may even find someone to assist you with this task.
Figure Out the Finances
When creating your action plan, you will be able to better determine how much money you will need to get started. Much of the equipment for your business may be able to be purchased second-hand, but even so, it can still be a large expense.
Need Help With Your Lawn?
If you need to get a loan to get your business started, your written business plan will help the bank get a better idea of how solid your idea is and will help to determine how much of a risk your business may be. The main thing to understand is to not borrow more than you can afford to pay back.
Set Up A Work Area
While the majority of your work is going to be done at the homes of your customers, you are going to need a workspace to keep all of your records and make phone calls. Set up a small office in an extra bedroom of your home or even out in the garage. A computer can help you to keep organized records of all of your financial matters, as well as help you to market your business. Once you get everything in your area organized, keep it that way and you will find your business will become more of a success.
Marketing Your New Business
After you have secured your equipment and you are ready to get started, you will want to prepare your marketing strategy. How are you going to get your business noticed and get new clients? To prepare yourself, get your business cards and brochures created and be prepared to start handing them out and posting them in the local stores.
The best place to start advertising is placing an ad in all of the local newspapers. Let everyone know you are now in business and taking new customers. However, do not stop there. Call every one you know, from friends and family to past coworkers and former employers. Post advertisements in grocery stores and buy ad space in local publications.
Use the Web
As stated above, you can even market your business on the computer. Create a website for your business, put a page up on Facebook for your business, or use Twitter to make more contacts. Many of the larger and more successful lawn maintenance businesses often find the computer is what gets them the majority of their clients.
Starting a lawn care business does not have to be difficult. In fact, as long as you follow the steps, you may find it to be a lot easier than what you expected. The key to your own success is going to be offering quality customer service and learning the various marketing techniques you can use to promote your business. Once you become accustomed to working for yourself, you will never want to go back to traditional employment again.