Creating Lawn Care Flyers for your Business
If you have your own lawn care business, one of the cheapest and easiest ways to advertise is though making your own flyers and posting them at area businesses. Not just any flyer will do, though, and you must create a flyer that will work for you.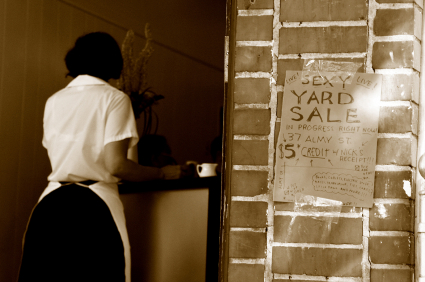 There are several things that you need to know in order to create an eye catching flyer that will draw in business.
Use a large graphic at the top of your flyer. This will help to draw the eye to your flyer. The graphic should be large enough to be easily seen from the distance of a few feet. The picture should be easily recognizable and should be printed in bright colors.
Make the name of your business stand out. When someone looks at your flyer, the first things they should notice are your graphic and the name of your business. In order to have a successful small business, the name of the company should be memorable and easy to pronounce. By getting the name of your business out into the public, you are establishing a very valuable brand for yourself.
Identify the problem. Get into the heads of your clients by stating the problem that they might be having. Your flyers might say something such as, "Is your lawn eating you alive?" or "It's too hot to mow!" These should be statements that your clients would identify with and make them want to call you for the solution.
Give them a solution. Once you have identified the problem, give them a solution. State that you will come to their home and take care of all the lawn work for them. Make sure they understand that they will not have to lift a finger to have the lawn that they desire.
Provide an incentive. Now that you have their attention, provide an incentive that will make them take action on your flyer and give you a call. You can add that they get 10% off their first visit if they mention that they saw the flyer. Or you could state that by referring a friend, they can earn their weed trimming for free.
Give your contact information. At the bottom of your flyer, your name and phone number should be in bold print. If you like, you can create little tear sheets at the bottom of the flyer with your telephone number on them. This makes it easy for the customer to grab your number so that they can call when they get home. If you have a website for your business, you should also add that under the phone number.
A great lawn care flyer can bring in plenty of business for your company. By creating a website for your lawn care business, you can bring in even more customers. Your website should state your prices and your contact information. You should also include some photos of lawns that you are proud of. If your website has a memorable URL, then the customer can remember it from your flyer and look it up when they get home.
Flyer placement is also important. For the best results, flyers should be placed in convenience stores in residential neighborhoods. Those living around that store probably visit it several times per week. Make sure that the flyer is placed in a highly visible space that will be noticed by everyone who walks in the door.
Be sure to always get the business owner's permission before hanging your flyer. If you are providing tear sheets on the bottom of your flyers, go back to each business once per week and replace the flyer if all the tear sheets are gone.
Need Help With Your Lawn?
By creating an engaging flyer that helps the customer solve his or her problem, you can draw in business and increase your customer base. It's easy, inexpensive and efficient.